Hello Again Everyone!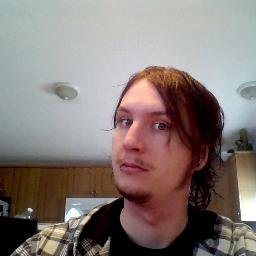 Sorry that it has taken me a while to get around to episode #2 of sir Lancer Recommends but unfortunately I have been rather busy with school. With that being said let's get to it!
Without further adieu I recommend to you Skullcrack City by Jeremy Robert Johnson. This is a standalone sci-fi bizarro thriller with a lot of comedy elements. I have to admit I was instantly drawn to it by its cover and the blurb that sounded like it was conceived on acid trip.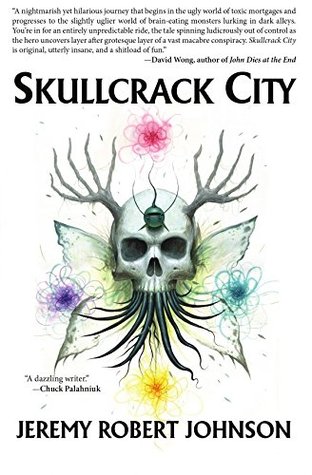 The adventure follows our hero of sorts S.P. Doyle. He is a jaded banker and part time recreational drug user that is fed up with his time at the bank and decides he is going to take them down from the inside. FIGHT THE POWER! The problem is his method for doing this involves a full on Hexadrine (a special sci-fi drug) binge and pep talks from his turtle (sidekick) Deckard.
I don't want to give too much of the plot away other than it is bat shit crazy and one hell of a good time. The descriptions of Doyle's drug binge are almost enough to make you feel like you are on drugs yourself. I should also mention that this all happens within the first third of the book. From there, things only get more and more ridiculous (in a good way).
Along the way you also meet brain sucking mutants, mad scientists, a game-show competitor who carries his brain with him in a box outside of his body, and all sorts of drug addicts and cultists. This is also only a fraction of what this sci-fi wonderland on LSD has too offer.
Will Doyle, with the help of a female missionary (who is a bad ass) and his trusty side-kick/turtle/best friend Deckard, be able to solve the mystery he unintentionally unearthed? Well, I leave it you to find the answer.
This was the most F*cked up book I have ever read, and it was FANTASTIC. It may not be to everyone tastes and I laughed out loud more than once, but was also very much intrigued and absorbed throughout the book. There are a lot of graphic scenes, so fair warning if that is something that bothers you.
So that concludes episode #2 of Sir Lancer Recommends. As always, I hope you enjoy it as much as I did!
Jeremy Robert Johnson is the author of WE LIVE INSIDE YOU, the cult hit ANGEL DUST APOCALYPSE, the Stoker Nominated novel SIREN PROMISED (w/Alan M. Clark), and the end-of-the-world freak-out EXTINCTION JOURNALS. His fiction has appeared internationally in numerous anthologies and magazines. In 2008 he worked with The Mars Volta to tell the story behind their Grammy Winning album The Bedlam in Goliath. In 2010 he spoke about weirdness and metaphor as a survival tool at the Fractal 10 conference in Medellin, Colombia (where fellow speakers included DJ Spooky, an MIT bio-engineer, and a doctor who explained the neurological aspirations of a sponge). He is also the founder of indie publishing house Swallowdown Press and is at work on a host of new books.
"Jeremy Robert Johnson performs stand-up comedy for the gods.  And their laughter is a marvelous, terrible thing.  He's the kind of post-Lovecraftian genius berserker who makes the Great Old Ones new again.  As with Clive Barker, there is no glorious mutational eruption that Johnson can't nail directly through your gawping mind's eye." —JOHN SKIPP